Archives by date
You are browsing the site archives by date.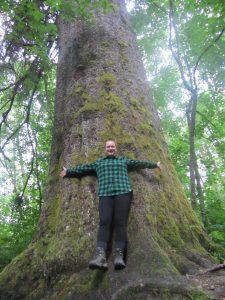 By Kimberley Hort When my cohort got around to having the option of joining the UBC Engineering Co-op Program, oil prices had just crashed and tens-of-thousands of jobs in the oil and gas sector were lost. The first positions to go were the co-ops. A lot of people in my year couldn't find work […]
On Tuesday, September 4, 2018, campus will be transformed and the entire UBC community comes together to welcome you to your new academic community and celebrate the start of the school year. Click here for the ENVE Imagine Day schedule.
WiSE 2018, the largest event hosted by Women in Engineering, is an amazing opportunity for women* engineering students to connect with women in industry and/or academia who have taken traditional and non-traditional paths with their science and engineering degrees that have led to exciting careers. There will be over 30 mentors from different fields and […]
ENVE students are invited to participate and share feedback about courses at this term's Beef and Pizza. When: February 27, 11:00am-1:00pm Where: CHBE Room 202 Pizza will be provided. Contact the ENVE student association for the Facebook event page.